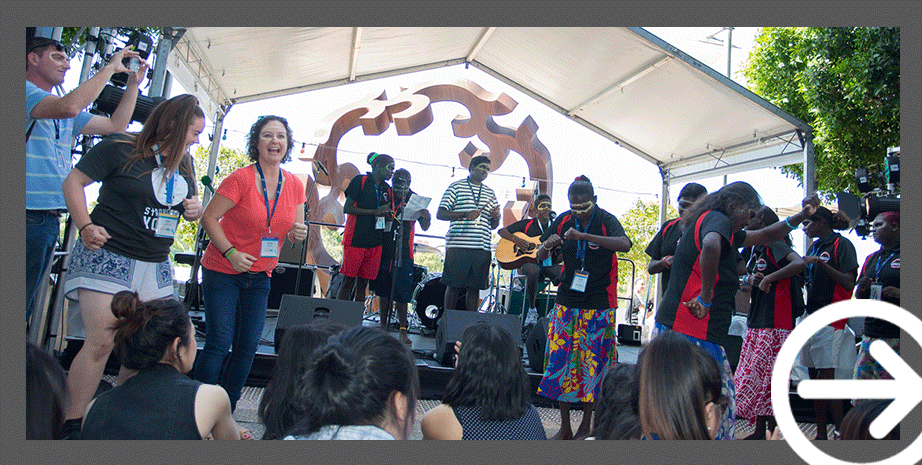 Comprehensive Youth Ministry
Anointed and Sent sets three goals for Catholic youth ministry:
To foster the personal and spiritual growth of each young person

To draw young people into responsible participation in the life, mission and work of the Catholic faith community

To empower young people to live as disciples of Jesus Christ in our world today.
These goals are advanced through eight focus areas:
Prayer and Worship

Evangelisation

Catechesis

Pastoral Care

Community Life

Justice and Service

Leadership Development

Advocacy
This comprehensive approach is flexible and inclusive, and designed to affirm existing models of youth ministry, provide direction and encourage local creativity.
Youth ministries with people in any situation – indigenous, disabled, homeless, migrant, refugee, isolated and rural and suburban or inner city – should find their ministry reflected in this document and be able to draw from it.
Young people generally live within a family environment, and planning for youth ministry needs to acknowledge and incorporate the significant influence and diversity of families.
Youth ministry must also respond to constantly changing youth culture and environments, generational differences, technological change and new opportunities for ministry with young people.
Our hearts and minds are yearning for a vision of life where love endures, where gifts are shared, where unity is built, where freedom finds meaning in truth, and where identity is found in respectful communion. This is the work of the Holy Spirit! This is the hope held by the Gospel of Jesus Christ.
Pope Benedict VI
Papal Arrival, WYD Sydney, 2008.