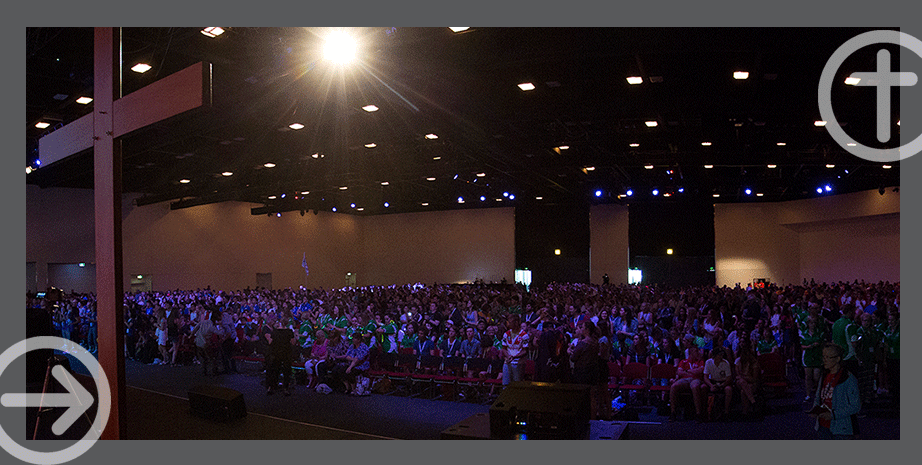 Eight Focus Areas
The three goals of youth ministry are expressed and evaluated in particular focus areas. These are eight dimensions of the mission for which Jesus and his disciples are anointed and sent (cf. Lk 4:17-19). They are the critical arenas in which to proclaim the new freedom, vision and hope Christ offers the young people of Australia. They also provide a context in which to identify strengths and weaknesses in our current youth ministries.
While all eight focus areas are indispensable dimensions of ministry with young people, different communities will naturally have particular emphases and strengths as they seek to incarnate the Gospel in their time and place. 'Grace builds on nature' and thus God inspires people to lend their particular personalities, histories and passions to the task. In practice this means a particular community is likely to emphasise one of the focus areas such as prayer and worship, evangelisation or justice, more than the others. But every community will benefit from critical reflection and intentional engagement with all eight of the focus areas.
Ministry in each of the eight areas can be in a gathered format, where people come together for a set program or event, or in a non-gathered format, where resources are provided for individual reflection or action or through individual mentoring or engagement activities. They do not assume exhaustive resources in personnel, volunteers or finances. Involvement can lead towards greater contribution to the faith life of the family, parish, school, group or movement, or encourage young peoples' participation in the wider community as Christian disciples.
Prayer and Worship
Evangelisation
Catechesis
Pastoral Care
Community Life
Justice and Service
Leadership Development
Advocacy
Today, we need a Church capable of walking at people's side, of doing more than simply listening to them; a Church which accompanies them on their journey… but we need to know how to interpret, with courage, the larger picture.
Pope Francis
WYD Rio de Janeiro , 2013