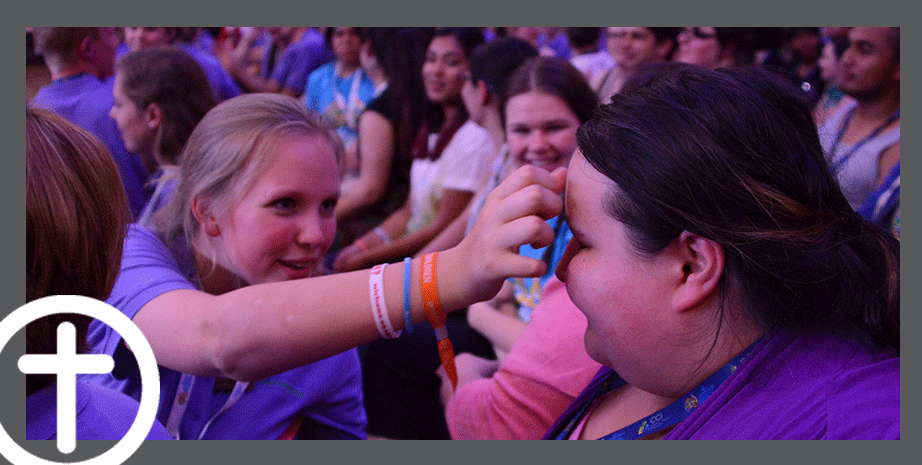 Catechesis
Catechesis aims to help young people deepen their personal relationship with Jesus Christ, becoming more fully his disciples in the Catholic community. It is an apprenticeship in Catholic faith which recognizes that people of all ages and stages of faith are on a journey together. The catechesis process relates the Gospel to questions in the minds and yearnings in the hearts of young people.
Catechesis is about informing our faith more fully and developing a way of life that enacts that faithfully. It therefore seeks to initiate young people into the believing, celebrating, living and praying Catholic community.
It is through faith communities such as families, parishes, schools, groups and movements that young people are formed in what it means to be Catholic, at the levels of head, heart and hands.
Those who evangelise and catechise young people must be authentic disciples themselves. "People listen more willingly to witnesses than to teachers, and if they do listen to teachers, it is because they are witnesses" (Paul VI, Evangelii Nuntiandi #41).
Sound catechesis requires awareness of the lives of those in whose footsteps we follow, from Christ and his saints to ordinary members of our faith community, who are models of fidelity to God.
It includes praying the Scriptures, celebrating the sacraments, deepening appreciation of Catholic teaching, reflecting on daily life in the light of the Gospel and growing in the life of Christ, who dwells within all the baptised.
It is essential that Church leaders study the culture and language of youth, welcome them and incorporate the positive aspects of their culture into the Church's life and mission.
St Pope John Paul II
Ecclecia in Oceania #44

On the lips of the catechist, the first proclamation must ring out over and over: Jesus Christ loves you; he gave his life to save you: and now he is living at your side every day…
Pope Francis
Evangelii Gaudium #164