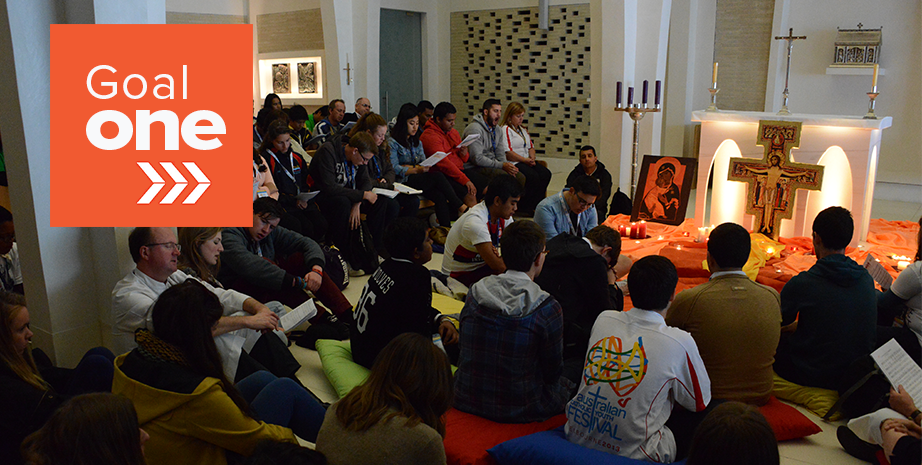 To foster the total personal and spiritual growth of each young person
Growth in faith is a life journey which engages the whole person.
Adolescence and young adulthood are a crucial time in that journey for asking questions and searching for truth and identity. The Church is challenged to foster in young people a sense of Catholic wisdom and identity that will provide a guiding direction for the rest of their lives.
Moral and spiritual growth begins in childhood and continues through the young adult years and beyond. This development does not happen in isolation, and youth ministry needs to be aware of and support other ministry with children, schools, young adults, parents and grandparents, to enable a holistic approach.
Young people need to be nurtured in developing a sense of self-worth, understanding that they are created and loved by God, who has a plan for them. As a faith community we assist this through prayer and example, and providing solid foundations for character and moral development.
People striving towards personal growth encounter obstacles and wounds. Through the healing power of the sacraments of Reconciliation and the Eucharist we grow in relationship with God. The Word of God is also key to fostering spiritual growth as we accompany young people in their joys and sorrows.
Obstacles to spiritual growth may include family breakdown, poverty, discrimination and social injustice, the increasingly secular worldview promoted by the media and popular culture, and the values of a disposable and consumption-oriented society. Ministry with young people needs to address these issues.
The goal of fostering the spiritual growth of young people is that they "may have life and have it to the full". (cf. John 10:10)