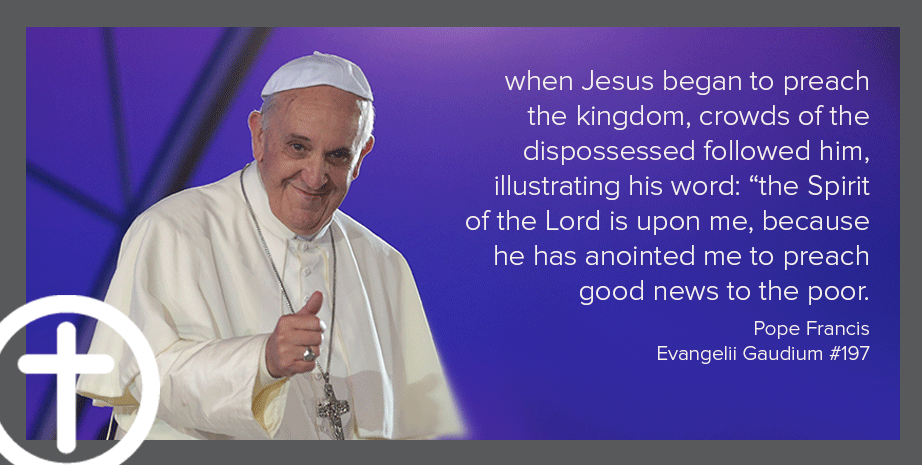 Guiding Text
As we reflect on our ministry with young people, we draw inspiration from the young Jesus' programmatic announcement in the Synagogue:
"The Spirit of the Lord has been given to me, for he has anointed me. He has sent me to bring the good news to the poor, to proclaim liberty to captives and to the blind new sight, to set the downtrodden free, to proclaim the Lord's year of favour." (Luke 4:18-19)
The Spirit that anointed Jesus for this mission also came to the Church at Pentecost anointing her to continue his mission. Every dimension of youth ministry must be inspired by that same Spirit.
As we discern the different kinds of poverty, imprisonment, blindness and oppression that young people may experience in their lives, we are called gently yet boldly to proclaim the new freedom, vision and hope that Christ offers to all. Young people must be not only the recipients of the Gospel but also its agents, and so are empowered by the Spirit to be witnesses and apostles. They share in the liberating mission of proclaiming the Lord's favour to their contemporaries.
This rich scriptural passage animates our vision for Catholic youth ministry in Australia.
when Jesus began to preach the kingdom, crowds of the dispossessed followed him, illustrating his words: "the Spirit of the Lord is upon me, because he has anointed me to preach good news to the poor"
Pope Francis
Evangelii Gaudium #197