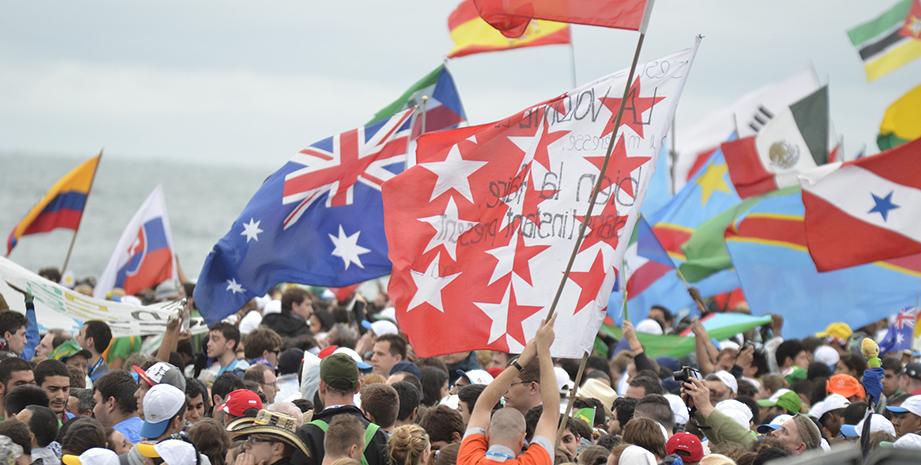 World Youth Day (WYD)

World Youth Day is a unique and powerful opportunity for young people to make once in a lifetime pilgrimage with their bishops to encounter the Holy Father in a universal church experience. WYD pilgrimages provide young people the chance to encounter holy sites around the world, mission opportunities along side people at the peripherals of our world, and a global celebration of faith with their peers.
Since WYD08, the Australian Bishops and pilgrimage groups have worked collaboratively to share resources and information to create the most successful experiences possible. The ACBC Office for Youth support this collaboration by managing key national elements and proving resources and support to all groups ensuring young people have the same opportunities to attend WYD despite their geographical location or access to resources.
Australian's WYD participation requires four key collaborators:
Australian WYD Committee;

ACBC Office for Youth;

An Official Tour Operator; and

Local Pilgrimage Groups and Coordinators
The ACBC Office for Youth has establishd new standards of accountability and participation in WYD's including transparency of the Tour Operator costs and operations; support for bishops catechists and animation teams; support of festival acts; risk management resources and critical incident support; pilgrimage coordinators and chaplain formation and information sharing; and resources for the spiritual formation of pilgrims.
Find out more about Australia's participation in World Youth Day here.