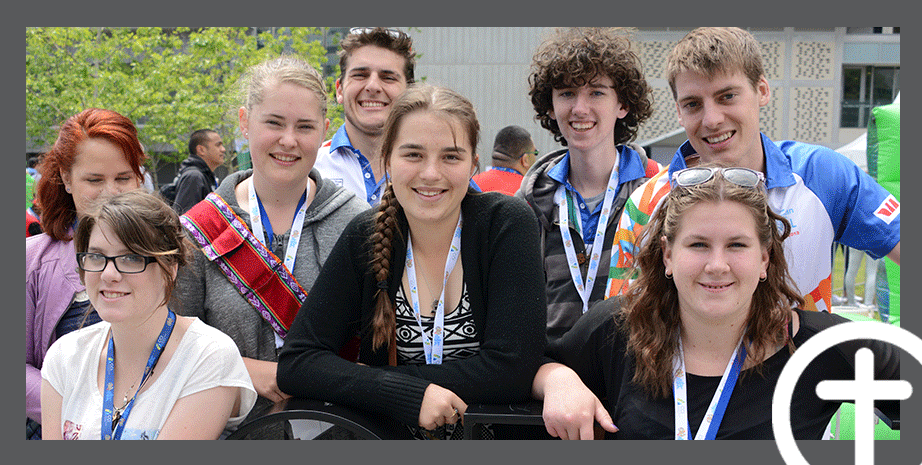 Conclusion
"the Spirit of the Lord has been given to me, for he has anointed me. he has sent me to bring the good news to the poor, to proclaim liberty to captives and to the blind new sight, to set the downtrodden free, to proclaim the Lord's year of favour."
(Luke 4:18-19)
Those who engage in youth ministry in Australia are anointed and sent to proclaim this Good News of liberation and joy to all, but especially to the young. Our dioceses, parishes, religious orders, ecclesial movements and others are privileged to accompany young people as they are formed for Christian discipleship.
Young people themselves are also anointed and sent to proclaim the freedom and elation of the Gospel to their peers, and indeed to all.
Anointed and Sent is our national vision for ministry with young people in Australia. All ministry to young people should seek to realise the three goals outlined in this document in the eight focus areas.
As the Catholic Bishops of Australia propose this vision for youth ministry they confidently entrust its implementation to the Australian Catholic Youth Council, it's Office for Youth and the diverse youth ministries at a local level. They thank all those engaged in youth ministry for their faithful collaboration in this exciting project.