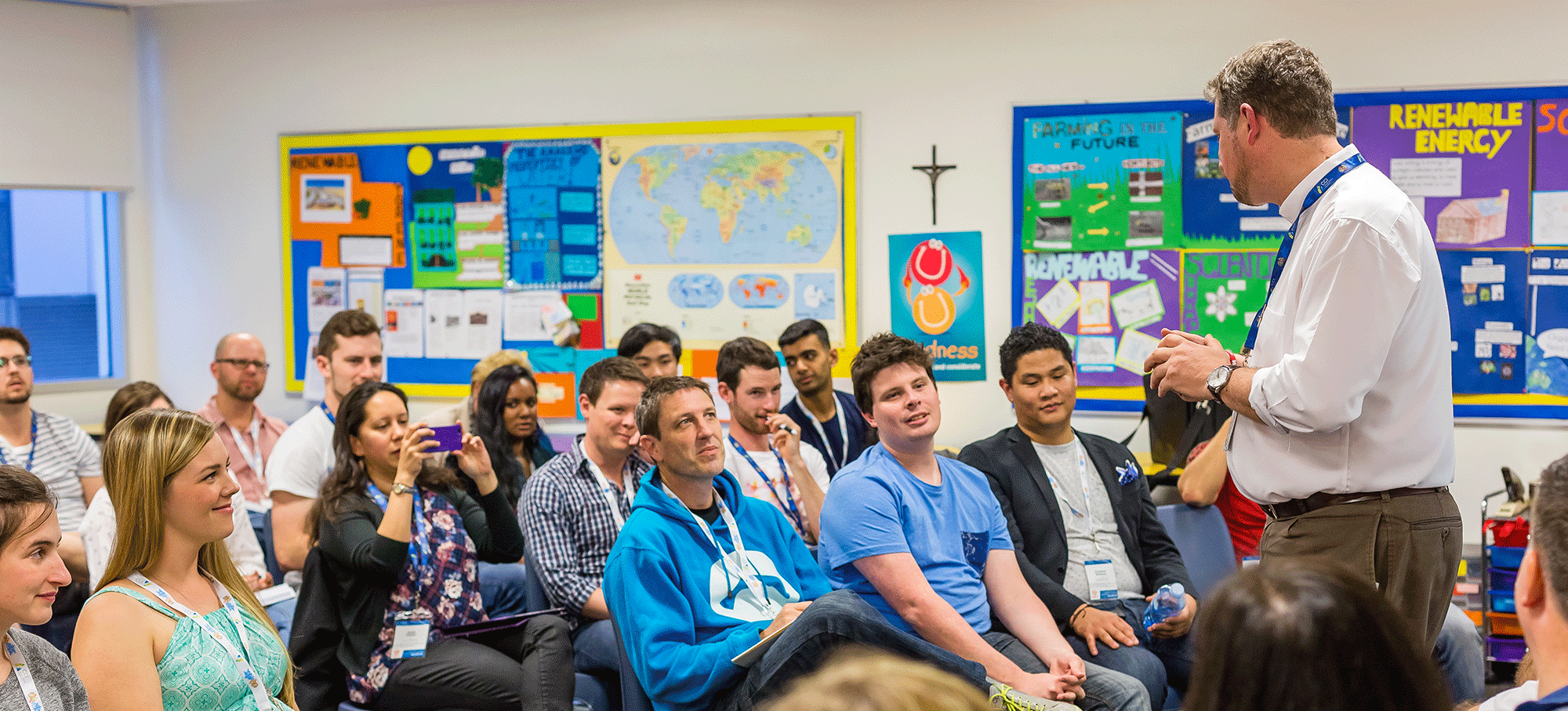 ---
For all the latest information on ACYMC Parramatta 2018, including registration, visit the official ACYMC 2018 website by clicking here.
---
Australian Catholic Youth Ministry Convention (ACYMC)

"The ACYMC allowed me to see that I am not alone in all that I do as a youth leader. At the end of the convention, I felt energised, equipped and reinvigorated in leading the youth of my community."
The ACYMC is Australia's premier youth ministry training, formation, and networking experience. The ACYMC gathers those engaged in ministry with young people in the Catholic Church, from a variety of contexts and ministries, to form and inform them for ministry. The Convention gathers those working with young people in schools, parishes, dioceses, movements, religious orders, communities, and organisations.
The Australian Catholic Youth Ministry Convention exists to:
develop and nurture a national understanding and identity of Catholic youth ministry;

provide high-quality formation and training for those engaged in youth ministry across Australia;

provide an opportunity for youth ministers to network within and beyond their immediate fields of ministry;

provide a space for youth ministers to seek spiritual reflection and nourishment.



Who
The ACYMC invites all those who are engaged in ministry with young people in a Catholic setting. The ACYMC seeks to engage:
Youth Ministry Coordinators from Catholic dioceses, parishes, movements, communities, organisations and religious orders;

Staff focused on evangelising and nurturing Catholic faith and identity of students in educational institutions;

Bishops, Priests and Religious who encounter and nurture the faith life of young people;

Key youth and young adult leaders.



"This was everything we needed and more. It expanded what I knew, taught me to be better and re-ignited my passion for youth ministry. It was desperately needed and I look forward to what comes from the next one."
ACYMC 2018
The next ACYMC will be held in September 2018. The Convention will play a role in drawing together the wisdom and graces of the Year of Youth, inspiring and paving a way forward for the Church's ongoing engagement with young people.
Find out more about the Australian Youth Ministry Convention here.