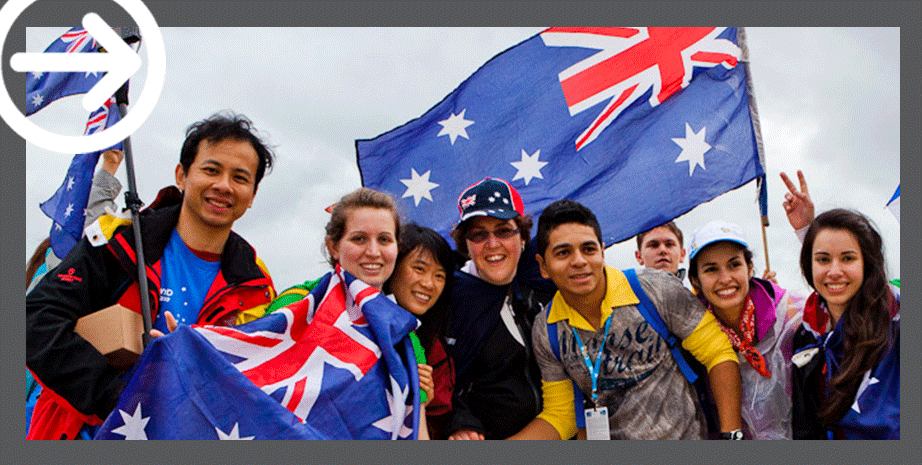 introduction

Anointed and Sent provides a vision for ministry with young people aged 12-30 in the Catholic Church Australia.
It calls the entire Church to accompany them as maturing disciples through their school and post-school years into young adulthood, and to help them find their place in the Church and the world. It calls young people, to be more involved in their faith community and to grow in understanding and expressing who they are as the Church of today and tomorrow.
Youth Ministry in Australia builds upon a rich history of education and Catholic youth organisations. But it also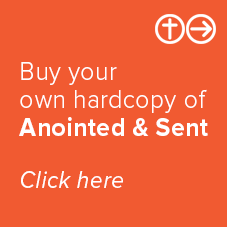 reflects very significant growth occasioned by Australian involvement in World Youth Days, especially World Youth Day 2008 in Sydney, in national and more local youth events, and through the establishment of new youth ministries by dioceses and parishes, religious orders and ecclesial movements, and others.
As the Church in Australia continues to grow in understanding and experience of youth ministry, this ministry is increasingly focused upon 'the new evangelisation' of those young people who are disconnected from the life of the Church, and upon ongoing formation and mission for those who are or may become more connected. This is taking many different forms, some of them very successful. At the same time, there are also significant gaps and challenges and always more that can be done.
Anointed and Sent focuses on "Why?" we engage in ministry with young people more than "How?", offering a context for existing youth ministries and a rationale for establishing new ones. It offers a comprehensive vision for the holistic development of maturing disciples.
The three goals and eight focus areas are based in Scripture and Church teaching. They describe the mission of the whole Church but in this context are applied in a particular way to young people.
Anointed and Sent was initiated by the Australian Network of Diocesan Youth Ministry Coordinators and developed by the Australian Catholic Bishops Conference. Following consultation with youth ministry practitioners the Bishops ratified Anointed and Sent in May 2009. In 2014 Anointed and Sent was updated with revisions ratified in September 2014 by the Bishops Delegate for Youth and the Australian Catholic Youth Council.