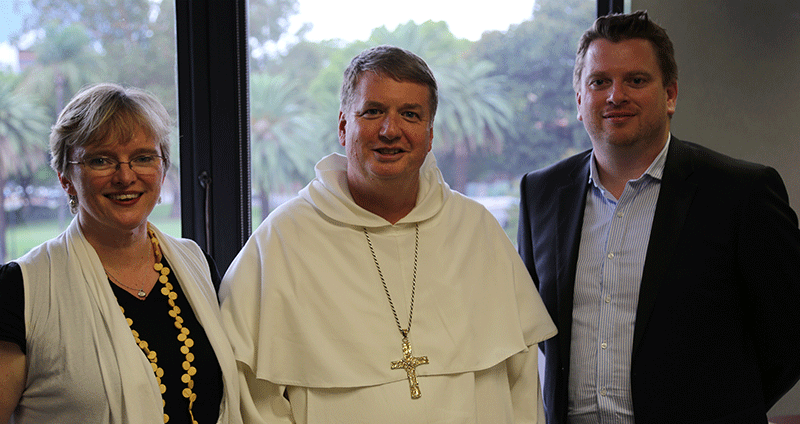 The ACBC Office for Youth is an agency of the Australia Bishop Commission for Family, Youth and Life (BCFYL). It supports and responds to the needs of a number of national bodies and initiatives.
Since World Youth Day 2008, all Dioceses have made a concerted effort to celebrate and inform the place of young people in the Catholic Church in Australia. Collectively as a Bishops Conference we have established an advisory youth council and a national office to develop common initiatives and resources to support local and collaborative ministries.
The ACBC Office for Youth has become a key resource of the Australian Catholic Bishops Conference, carrying forth the Bishops vision for ministry with young people as identified in Anointed and Sent.
ACBC Office for Youth Mandate

The mission of the Australian Catholic Bishops Conference 'Office for Youth' is to encourage and support the:
Catholic faith formation of young people and their full participation in the life of the Church as identified in Anointed and Sent: An Australian Vision for Catholic Youth Ministry;

Personal and professional development of youth ministers, and the operational effectiveness of youth ministry, in Australia;

Networking across all sectors of the Church engaged in youth ministry, including dioceses and parishes, schools and universities, religious institutions, communities, groups, and movements;
Organisation of regular national and international events for young people and youth ministers, in particular, Australia's participation in World Youth Days and the Australian Catholic Youth Festival.
Office for Youth Staff
The ACBC Office for Youth is accountable to the Australian Bishops Delegate for Youth. The Office has a Director and Projects Manager with administrative support provided by the ACBC General Secretariat.
Director









Malcolm Hart


The Director is charged with managing and implementing all initiatives approved by the BCFYL in order to serve and successfully meet the mandate of the Office for Youth.

E: director.youth@catholic.org.au
M: +61 419 951 417


Projects Manager
Gabrielle Sinclair

The Projects Manager role is to manage national participation in international WYDs and contribute to the ongoing mandate of the Office for Youth.

E: projects.youth@catholic.org.au
M: +61 448 464 491