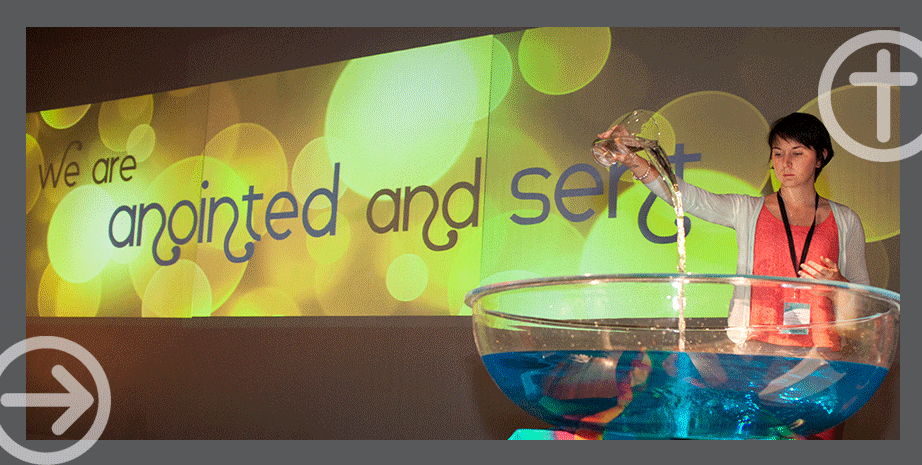 How to Use This Document
A living document
Anointed and Sent is intended to be a living document: do not let it collect dust on the shelf! Pick it up periodically and let it challenge your ministry to youth. Breathe life into the goals as you reflect upon your encounter with Christ through young people.
Practical suggestions: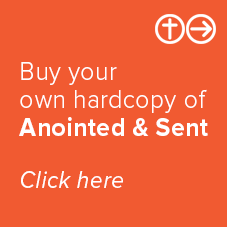 Underline the parts that speak to or challenge your thinking. Write your ideas in the margin.

When planning youth ministry make sure you are in dialogue with the young people you are serving. What you do must be grounded in their realities.

Incorporate Anointed and Sent in the induction of all any staff and volunteers
Theological reflection
In ministry we can be consumed by the practicalities of programs and events. It is important to ground what we do in the Church's overall identity and mission. A simple method of theological reflection can assist to link our practice of ministry with the vision contained in Anointed and Sent.
Reflect upon your current needs and/or youth ministry programs. What are you currently doing?

Read through the goals and focus areas of Anointed and Sent. How does what you are currently doing connect with one or more of the goals and focus areas? Can you identify the gaps in your program in light of Anointed and Sent?

Brainstorm new ways to address the gaps and enhance your current initiatives.
Practical suggestions:
Select a page and reflect upon it at the start of your meetings. Gradually make your way through the booklet over the course of several meetings.

Encourage individual ministries to reflect on how they engage with the vision in Anointed and Sent.

With the guiding text of Luke 4:18- 19, reflect on how you your inspiration for ministry with young people
A planning and evaluation tool
In your planning use Anointed and Sent as your guide to develop a more comprehensive approach, mindful of all three goals in all you do. Aim to expand your activities to include more of the focus areas in your program over time.
Anointed and Sent can be used as a tool to review your program from last year or your last event. It can help you to be attentive to the areas of your ministry that are flourishing and identify aspects in need of development.
Practical suggestions:
Reflect on your existing strategies in light of the three goals and eight focus areas to identify strengths and challenges.

Does your budget and the way to expend your finite energies reflect your Anointed and Sent priorities?

Use the eight focus areas to map out current youth ministry initiatives and brainstorm new projects.

Use Anointed and Sent to help identify the support you need. Seek advice if needed.

Identify partnerships and collaborations with neighbouring communities in addressing the concerns in Anointed and Sent.

Identify your present response to Anointed and Sent and outline goals to increase your response in the future.