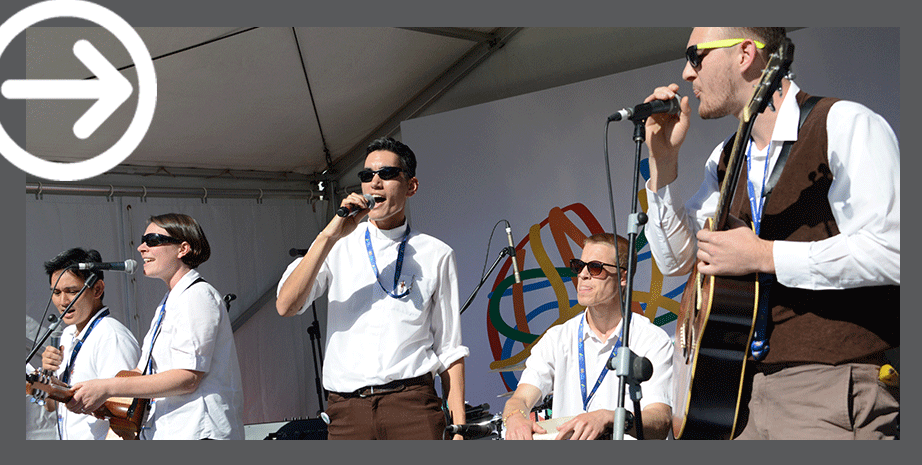 Evangelisation
Evangelisation calls young people to a personal and life-changing encounter with Jesus Christ through the Church. It encourages them to hear the Gospel and deepen their understanding of the teachings of the Church, to apply that wisdom to lives of Christian witness, and in turn to evangelise those around them and the culture in which they live.
Evangelisation reaches out to young people 'where they are', physically and in their life situation, and responds to their yearnings. It provides hospitable spaces and opportunities to hear the Good News of Jesus Christ, to uncover and name the experience of a God already active and present in their lives, and to draw them into a fuller discipleship.
Youth ministry today must be animated by the call of recent popes to a "new evangelisation" – of persons and groups formerly or formally Christian but often living at some remove from the life of the Church. It thus requires a language and methods appropriate to contemporary times. Youth ministry must be concerned to engage with the large numbers of young baptised Catholics who do not identify with the Church or practice their faith. We are called to find new and creative ways of reaching out to these young people, inviting them to encounter Christ and to become his disciples.
Young people are called to be agents of evangelisation, working in collaboration with their local community, to reach out and witness to Jesus Christ in the power of the Holy Spirit. They are to be encouraged and assisted to use many creative means to bridge our ancient faith and the contemporary world, the tabernacle and the street.
Evangelisation means bearing witness to the personal love of God... it is serving by bending down to wash the feet of our brothers and sisters as Jesus did.
Pope Francis
Final Mass, WYD Rio de Janeiro, 2013
It is imperative that the Church proclaim the Gospel to the young in ways that they can understand, ways that can enable them to grasp the hand of Christ who never ceases to reach out to them, especially in their dark times.
St John Paul II
Ecclesia in Oceania, #44