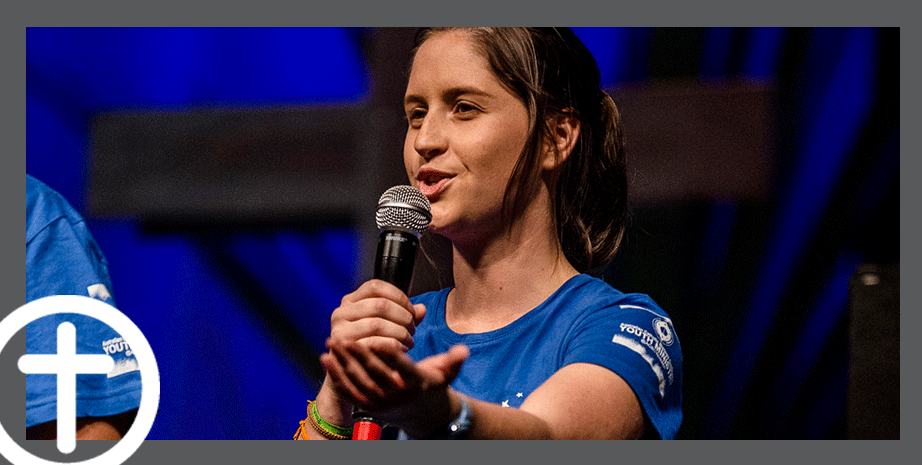 Prayer and Worship
Prayer and Worship deepen young people's relationship with God in Jesus Christ. They include the celebration of liturgy, communal and personal prayer.
Through Prayer and Worship, young people's awareness of the Holy Spirit at work in their lives is awakened and they are incorporated more fully into the sacramental life of the Church. Prayer and Worship nurture the personal prayer life of young people, their families and the whole community.
In this focus area the Church invites young people to discover the joy and sacredness of Divine Liturgy, encouraging "full, conscious
and active participation in the Eucharist… the source and summit of the whole Christian life" (Vatican Council II, Sacrosanctum concilium 10,11,14,19; Lumen gentium 11). Here young people repent of their failings, are challenged by the Word of God proclaimed and preached, offer themselves with the gifts, and are immersed in the mystery of communion with Christ.
Encouraging and forming young people in service roles in the liturgy is an important part of youth ministry. These will include teaching them how to engage well in ministries of music, welcome, multimedia and serving, in accordance with liturgical norms and with respect for the presence of members of the community older and younger than them.
As youth ministry opens up various forms of prayer to young people, there should be opportunities to engage their personal experiences and integrate active listening and responding to the Word of God.
In Prayer and Worship we stand tall on the shoulders of those who have gone before us, marked with sign of faith. It introduces young people to classics of spiritual reading and to saints they can model their lives upon. It explores traditions of devotion such as Eucharistic adoration, the Divine Office and the Rosary, various forms of prayer, and sacramentals such as icons. It offers opportunities such as retreats. It encourages young people to find their own way to pray, recognising that each must find their path to holiness. The expression of prayer may include music, art, dance and drama.
Prayer is pure receptivity to God's grace, love in action, communion with the Spirit who dwells within us, leading us, through Jesus, in the Church, to our heavenly Father.
Pope Benedict XVI
Final Mass, WYD Sydney, 2008.

All depends on prayer. Begin with it and end with it.
St Mary of the Cross MacKillop