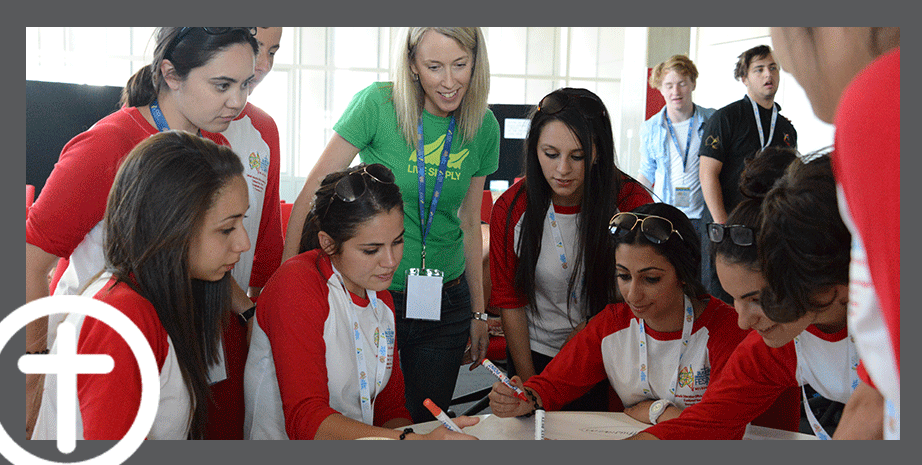 Leadership Development
Ministry leaders are shepherds first and foremost: though skilled in organisation and administration they are spiritual leaders before being managers and they are participants alongside their flock in journeying with Christ. Leadership development encourages collaborative ministry and seeks at all times to cooperate with God's grace.
Leadership development in youth ministry calls forth the gifts of young people, empowering and supporting them in ministry to their peers and the wider community. It also provides opportunities for adults to gain skills and experience in mentoring youth.
Leaders for youth ministry need to be encouraged and formed to discern their gifts and calling. This is vital for determining appropriate leadership roles, whether as paid staff or as volunteers. Youth leaders must also be equipped with appropriate theological understandings and relational skills, and enabled to develop proficiencies in ministry and organisation.
Jesus said to Simon Peter, "Simon son of John, do you love me more than these?" "Yes, Lord," he said, "you know that I love you." Jesus said, "Feed my lambs…Take care of my sheep…Feed my sheep." John 21:15-17
Church leaders are keen to find ways to involve young people more fully in the Church's life and mission. Young Catholics are called to follow Jesus: not just in the future as adults, but now as maturing disciples. May they always be drawn to the overwhelmingly attractive figure of Jesus, and stirred by the challenge of the Gospel's sublime ideals!
St John Paul II
Ecclesia in Oceania #44